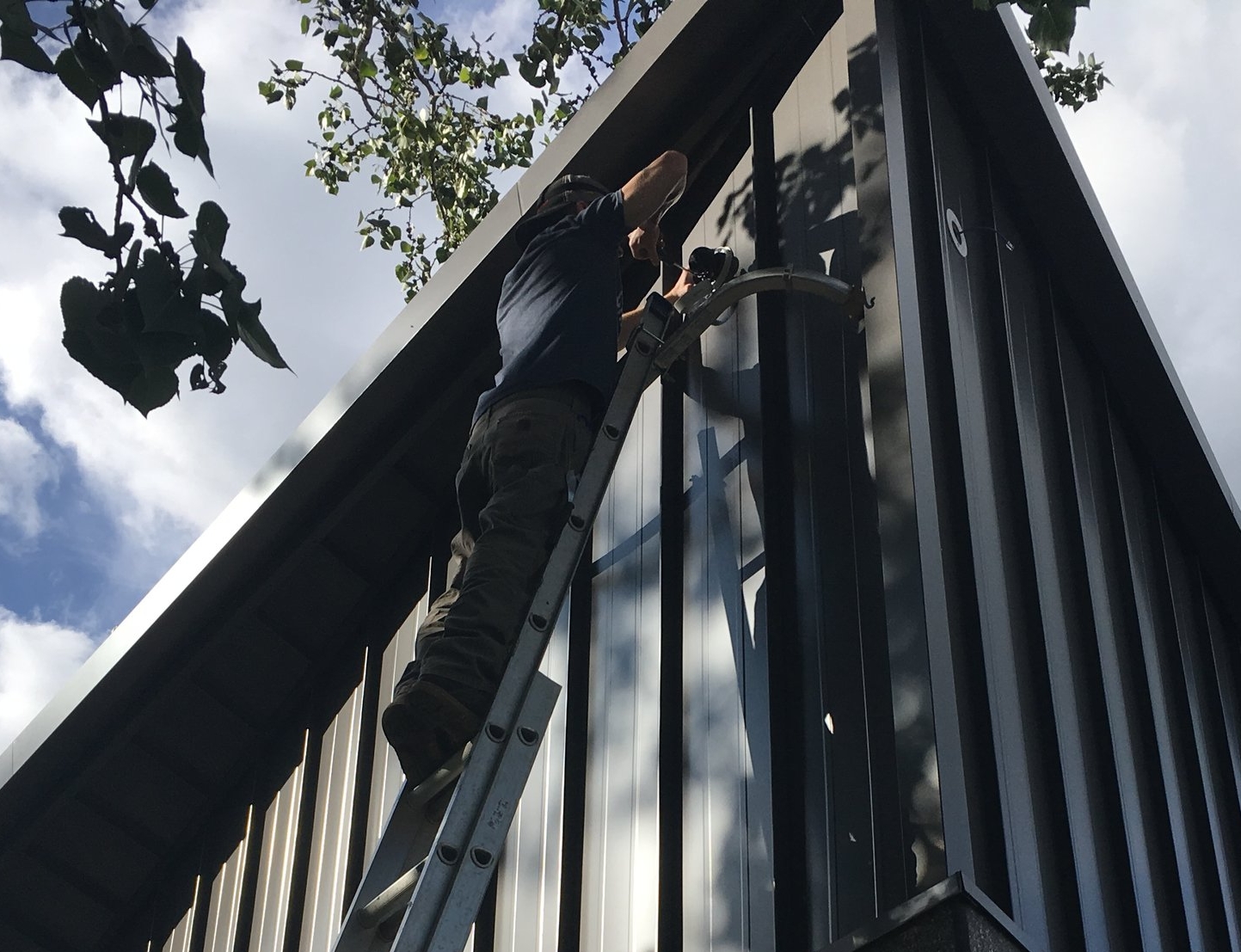 Security camera Installation in Progress!
Thanks to All Who Donated!
In light of recent hall vandalism, and on recommendations from the Edmonton Police Service and others, Strathearn Community League and Strathearn Building Society put out a call to raise funds for security cameras.
Crown Automation, a local business owned by Strathearn Resident Keith Jensen, stepped up to design a system that would protect the hall with high quality cameras. Keith also donated the labour to install the cameras.
Strathearn business KLR Aerial Services, a long time supported of the community, donated towards the purchase. James Turkington from LP Tent, who has also supported the league on many occasions, also donated. Steve McDougall and Marshall McAlister, both members of the original hall building committee, donated as well.
Cameras are located both inside and outside the hall. The entire perimeter is captured, focusing on windows and doors. Crown Automation's system will record and save video for use by EPS if required. The cameras are outdoor rated, and have both daytime and night vision high resolution modes. Inside, cameras cover all areas of the hall except the washrooms.
We still need some additional funds to completely cover this expense. If you are able to make a tax deductible donation to Strathearn Building Society to help us pay for this system, please contact Marshall McAlister your Building Society President at home@marshallmcalister.com
Thanks to everyone who donated, helping us protect your hall!